Freedom Wars was a game I had specifically ignored for a long time when it was launched because everything I saw about it in promotional materials led me to believe it was primary an online, multi-player experience.
I don't do MMOs.
But then a couple of months back I found myself suddenly reading some retrospectives about the title and also learned that it had an achievable by mere mortals Platinum trophy status. Both of these bits of info peeked my interest and shortly after that I ended up with the game so I decided I'd give it a shot.
I am so glad I did. I've been looking for a Phantasy Star fix since playing Conception II and many times had almost broken down and picked up my PSP to get the job done. Freedom Wars totally did the trick. Imagine my surprise when I booted the game and discovered that it was actually a single-player story. Short of a couple of really bad grind points the game progressed nicely. Play control was tight and NPC AI satisfying. The graphics where console grade.
Granted the story was a little confusing at points and when you get to the credits you're left feeling like something more is coming in the story… and that's when the final stages become available. Unfortunately those final stages don't resolve the story and it is unlikely there will be a sequel since the creative mind behind the game left the studio to move onto other projects.
Online multi-player is certainly a part of the experience of this game though and some co-op gaming is required to get your last couple of trophies, but it's never required to actually complete the game. On the note of online, I'm glad I checked it out. I found a pretty friendly community who are happy show you the ropes and take turns on grind missions "For the Greater Good!"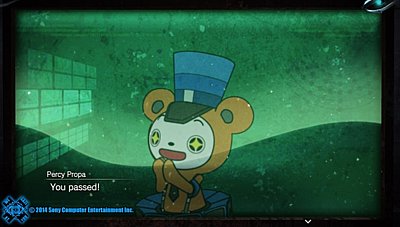 Comments Off

on Reviews: Freedom Wars (Vita)